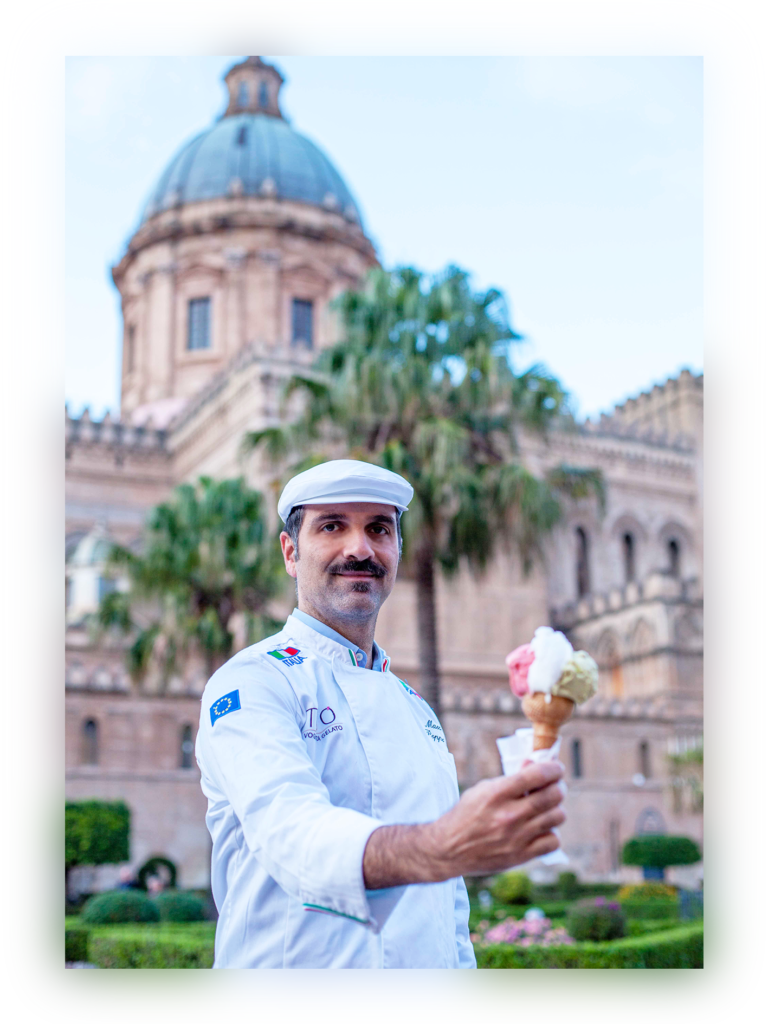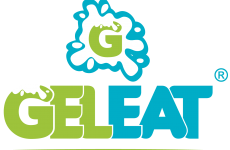 Specialists in the production of liquid bases and mixes for authentic Italian gelato
We personalize every mix using only Italian ingredients of the highest quality.
Miscele Liquide GELEAT™
Authentic Taste and Quality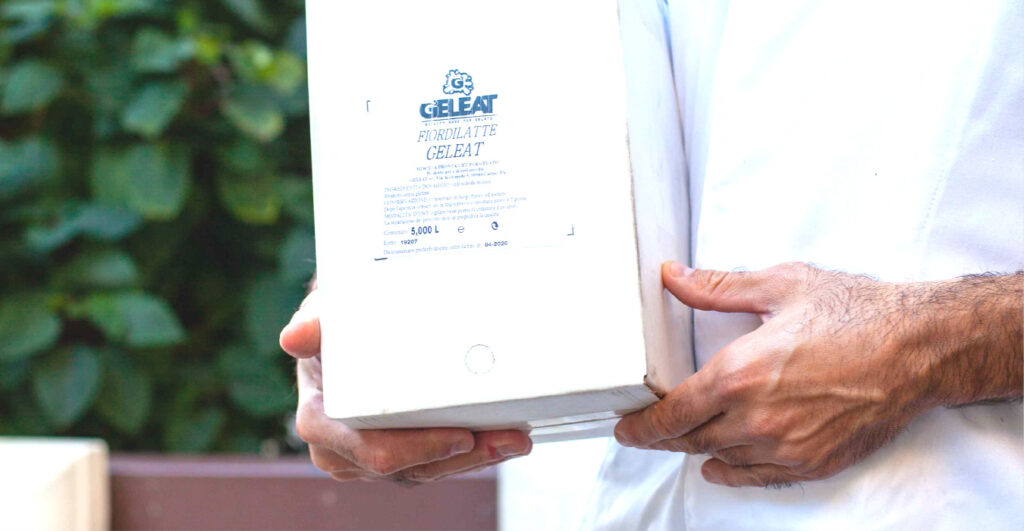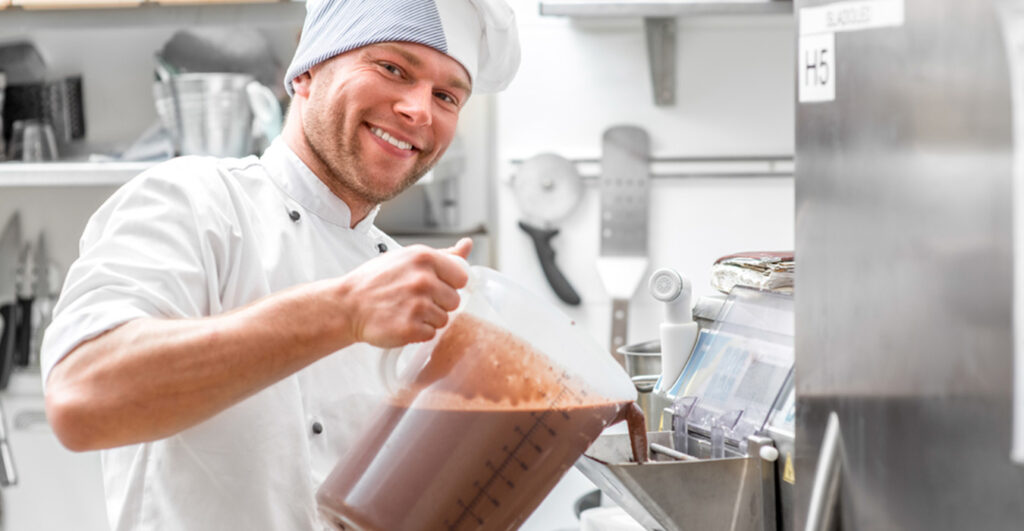 2 - Pour the mix into the ice cream machine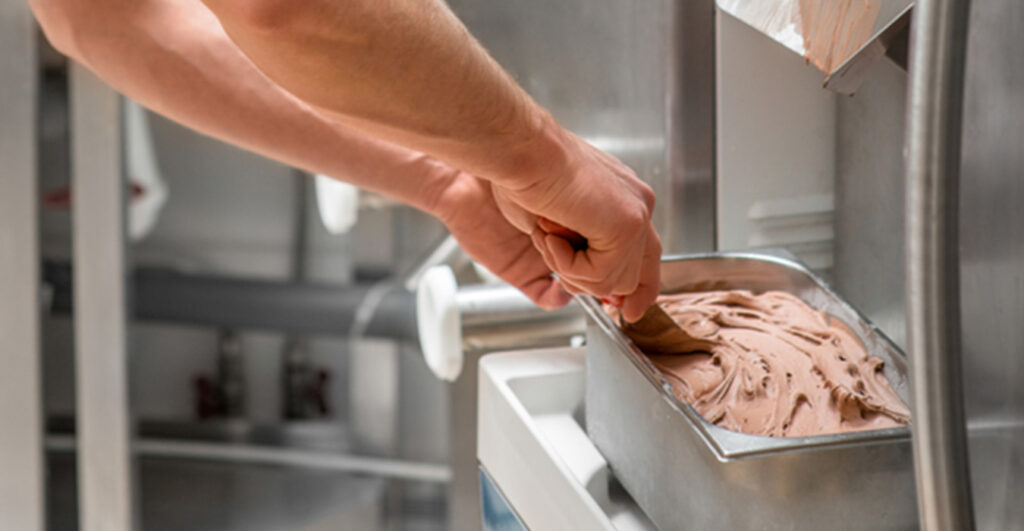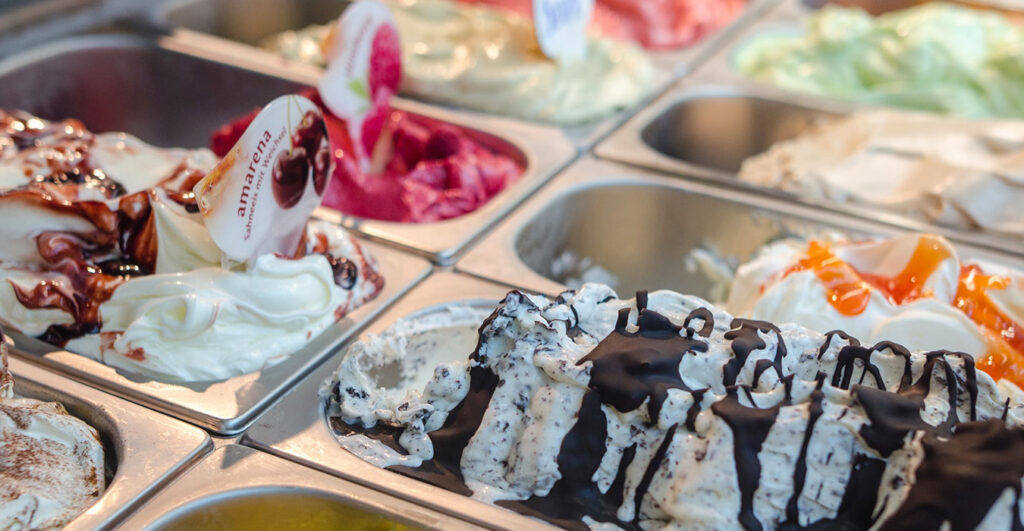 4 - Present it in the showcase
It has never been so easy to make
a real Italian gelato!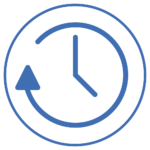 Notable time, energy and space saving. It's not necessary to have highly qualified personnel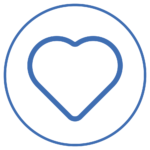 Rich of fibre, vitamins, prebiotic (it is good for the bacteria flora)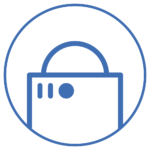 It can be used with any type of ice cream machine. It's completely ready to use, there is no need of any other ingredient to be added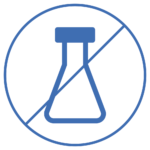 Free of additives, preservatives and artificial colours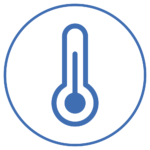 The product can be stored for 12 months at room temperature and it can be transported without refrigerator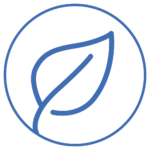 Only Italian certified ingredients 
Geleat is a company that has been born from the synergy of the well known Gelato Master Chef Peppe Cuti, Ambassador of the Italian Ice Cream in the world and Palazzolo Group, with its amazing 20 years experience in the field of logistics and restaurant business.
Together they have created this company with the aim of arriving to a new level in the production of mixes for ice cream and sorbet, creating their special formula of success and guaranteeing high quality, extremely optimized logistics, simplification of all processes and saving of all resources.
The winning ingredients of our company are:

— Absolute reliability and serious approach to every detail
— Business capacities and experience
— Infinite passion for Ice Cream
— Strong connection with the traditions of our beloved Sicily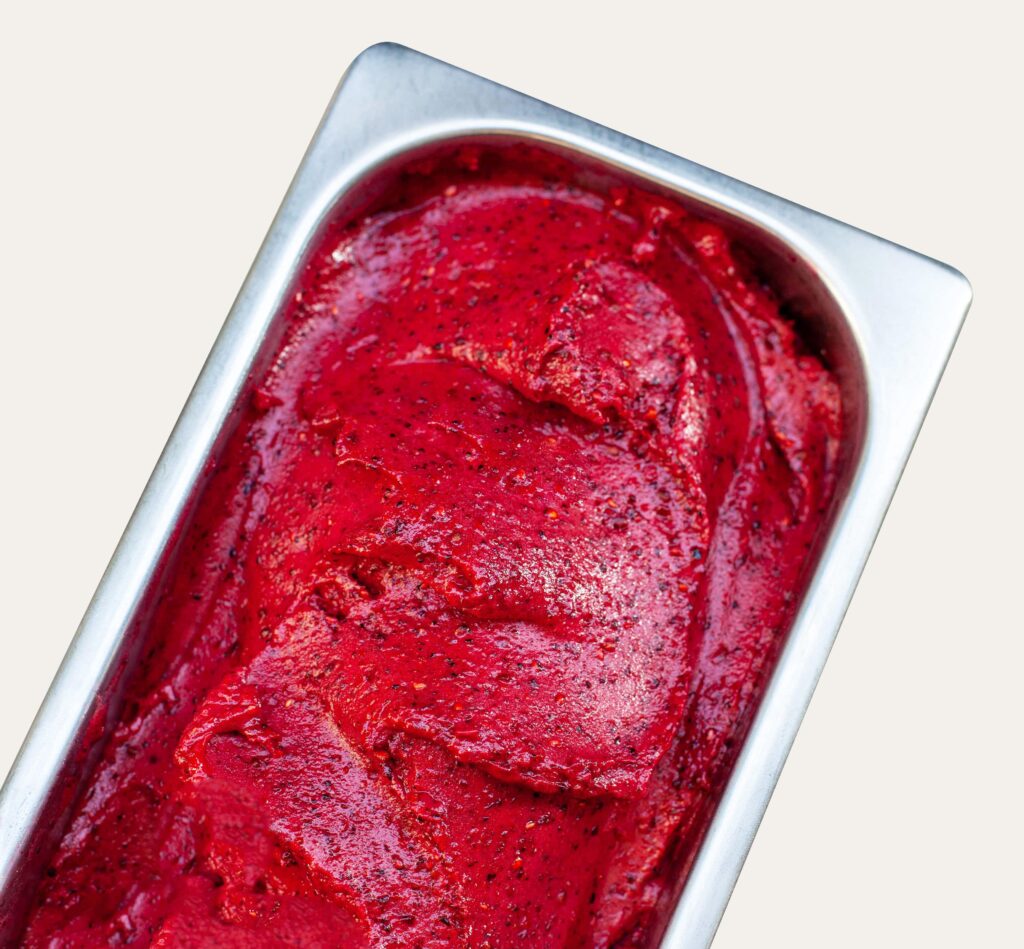 The original recipes
of Gelato Master Chef Peppe Cuti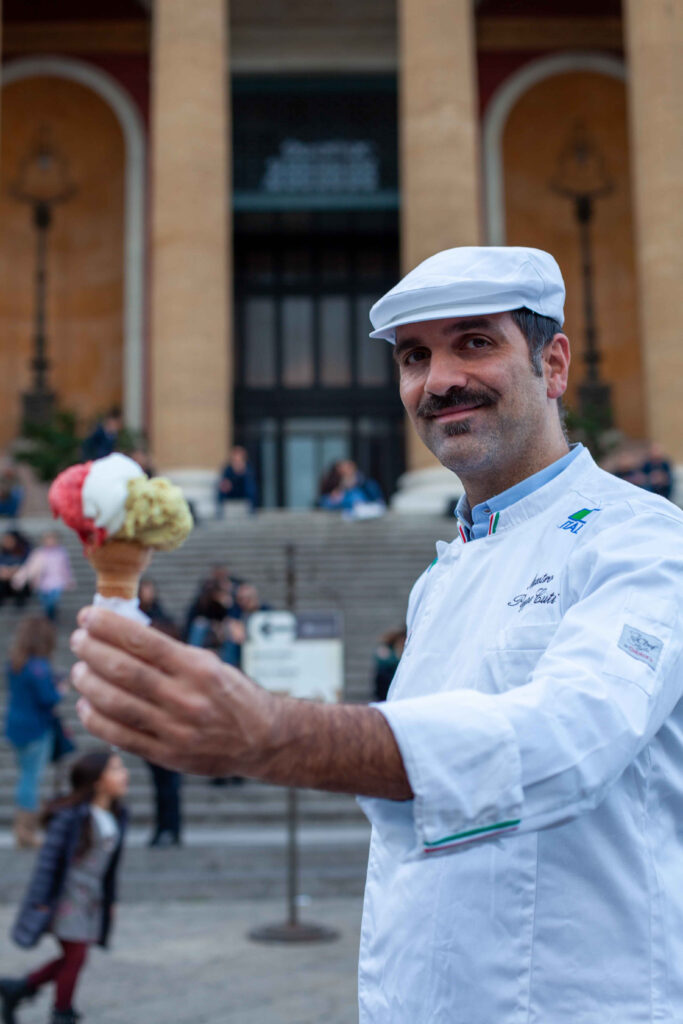 To explore the love for Sicily and let it enter our heats through the taste: 
this is the essential meaning of the whole career of Peppe Cuti. Peppe Cuti, born in Sicily, has always had a particular interest in studying healthy nutrition, starting from his university reseach in Biology. He continued these studies and put them into practice in the world of ice cream, in the doubtless motherland of this amazing product of Sicily.
Gelato Master Chef Peppe is the winner of many national and international contests "Gelato World Tour", "Sherbeth", "Gelato Festival". 
The market of ice cream is in constant evolution, it is not a strictly seasonal product any more. Master Chef Cuti's aim is to use the most modern and innovative technologies applying  them to traditional Italian recipes, choosing only the best quality ingredients and, as a result, creating his excellent and healthy ice cream.
Master Chef Peppe Cuti, during his long career has represented the Italian Ice cream in many fairs and events all around the world, for example in Madrid, Dubai, Jakarta, Paris, Shanghai. Nowadays he is a Professor, Master Chef and Ambassador of the Italian ice cream in the world. 
To create our products we use innovative and modern equipment of the latest generation
We are proud to use the best products of our region to create Geleat mixes.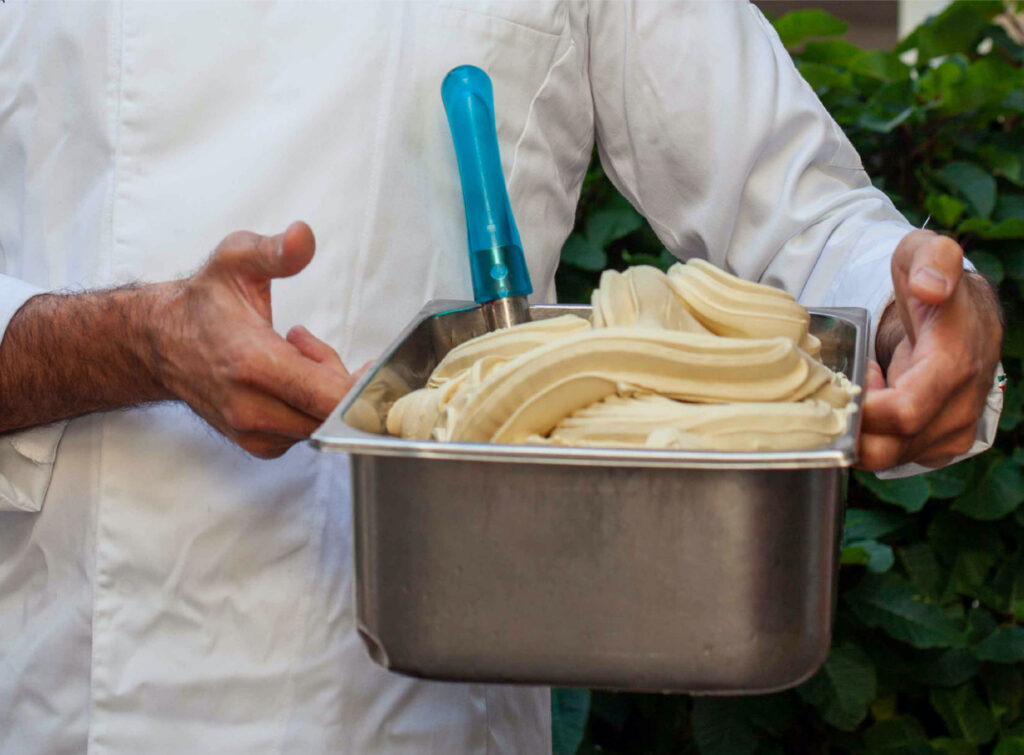 Feel free to contact us for more information and know more about collaboration possibilities
info@geleat.it

Copyright © 2020. GELEAT. All rights reserved

Via Archimede 9 90044 Carini (PA) - Italy
Tel. +39 0918815681 Fax +39 0918662893
info@geleat.it